No grinder? No filters? No dripper? No problem.
We've partnered with Swift Cup Coffee to develop Carrier Specialty Instant Coffee. Swift Cup's proprietary freeze-drying process preserves each coffee's unique origin flavor. Simply add hot water and stir.
Not only is our instant coffee convenient and delicious, it's gentle on the environment. The packaging is recyclable and compostable. In every way imaginable, it's a better single serve cup.
Enjoy Carrier Specialty Instant Coffee anywhere.  
---
BREWING TIPS
Tear packet first then pour contents of packet into a cup
Use hot water
Stir clockwise... or counterclockwise
Share a cup with a friend
Recycle the box, compost the packet
Repeat as needed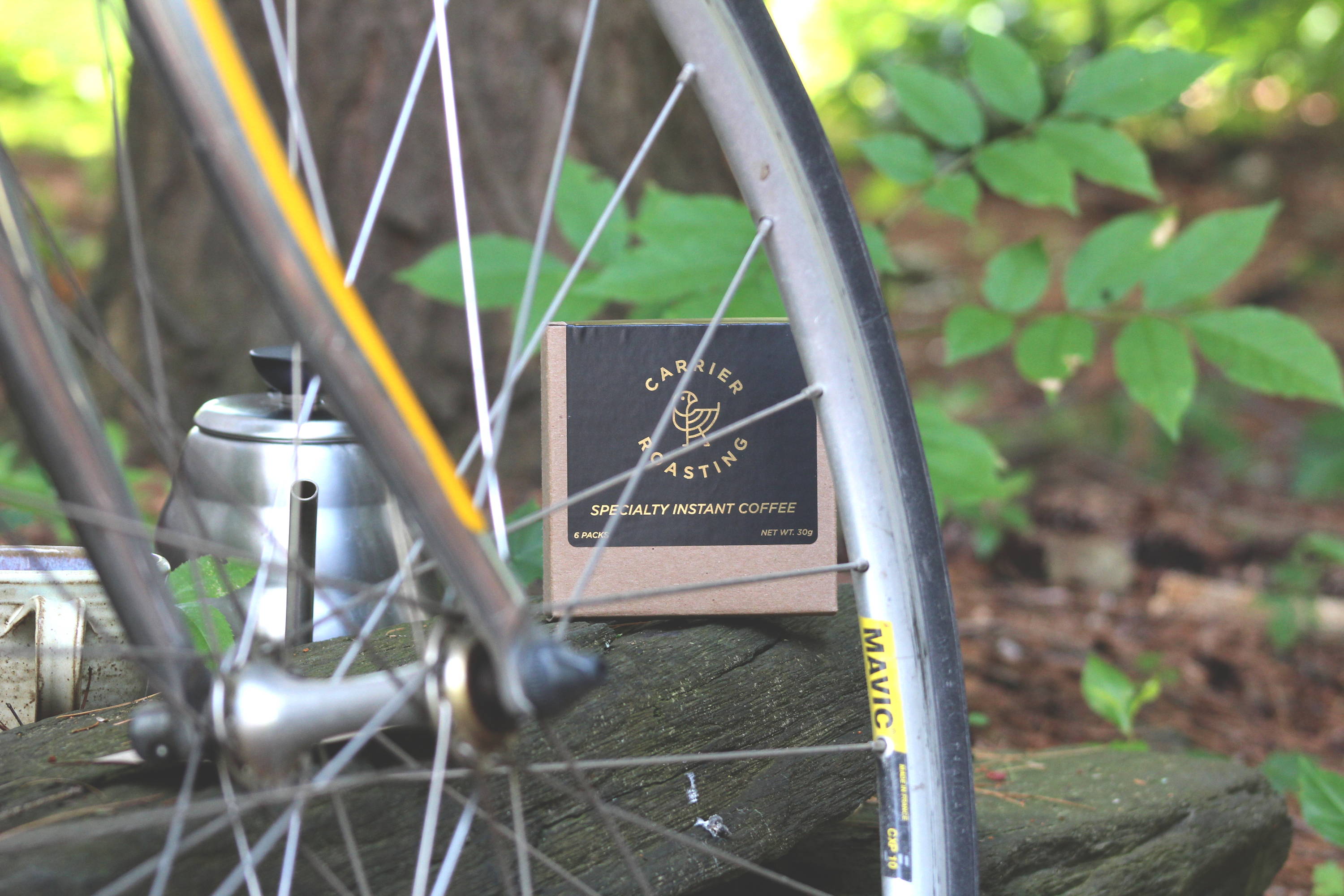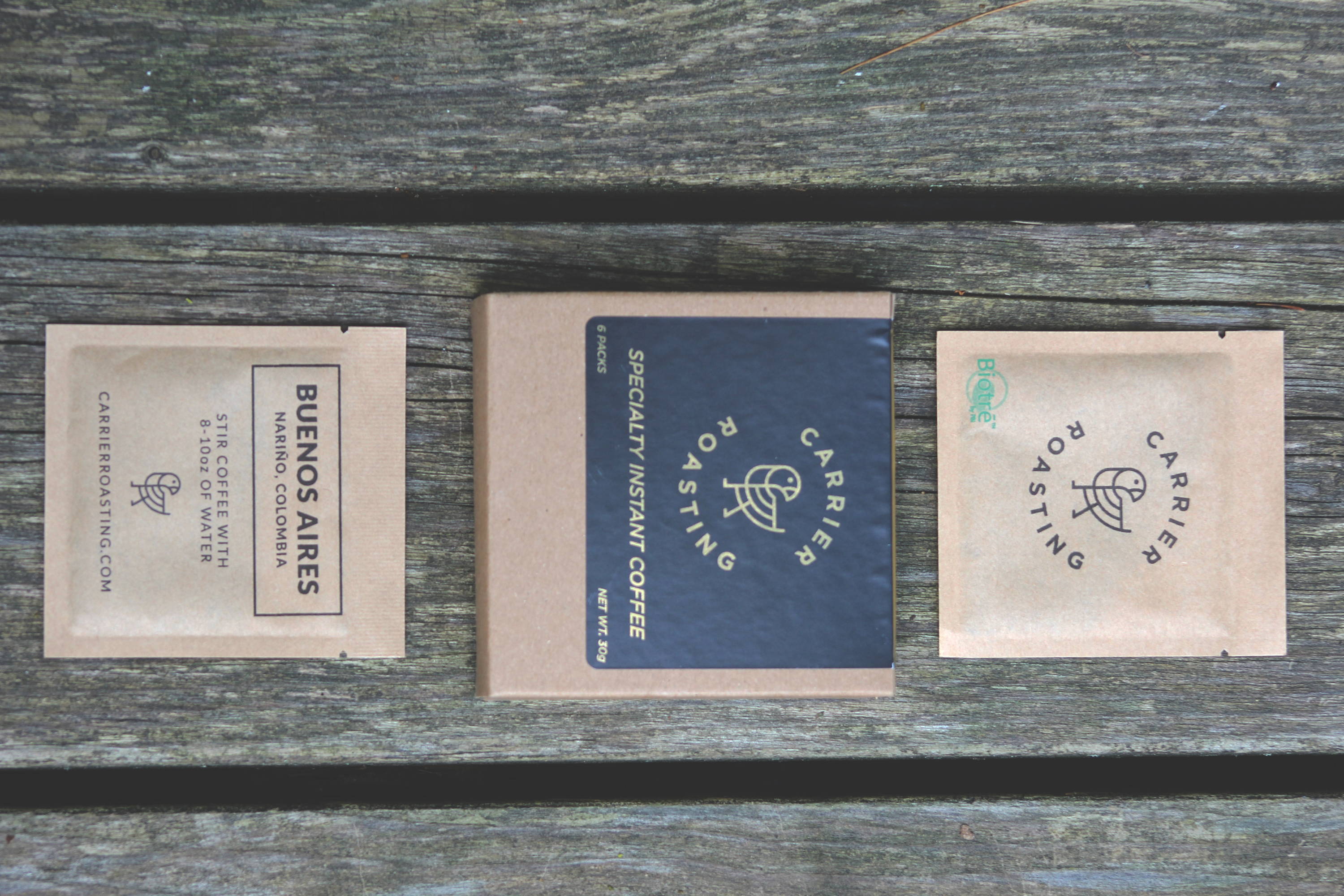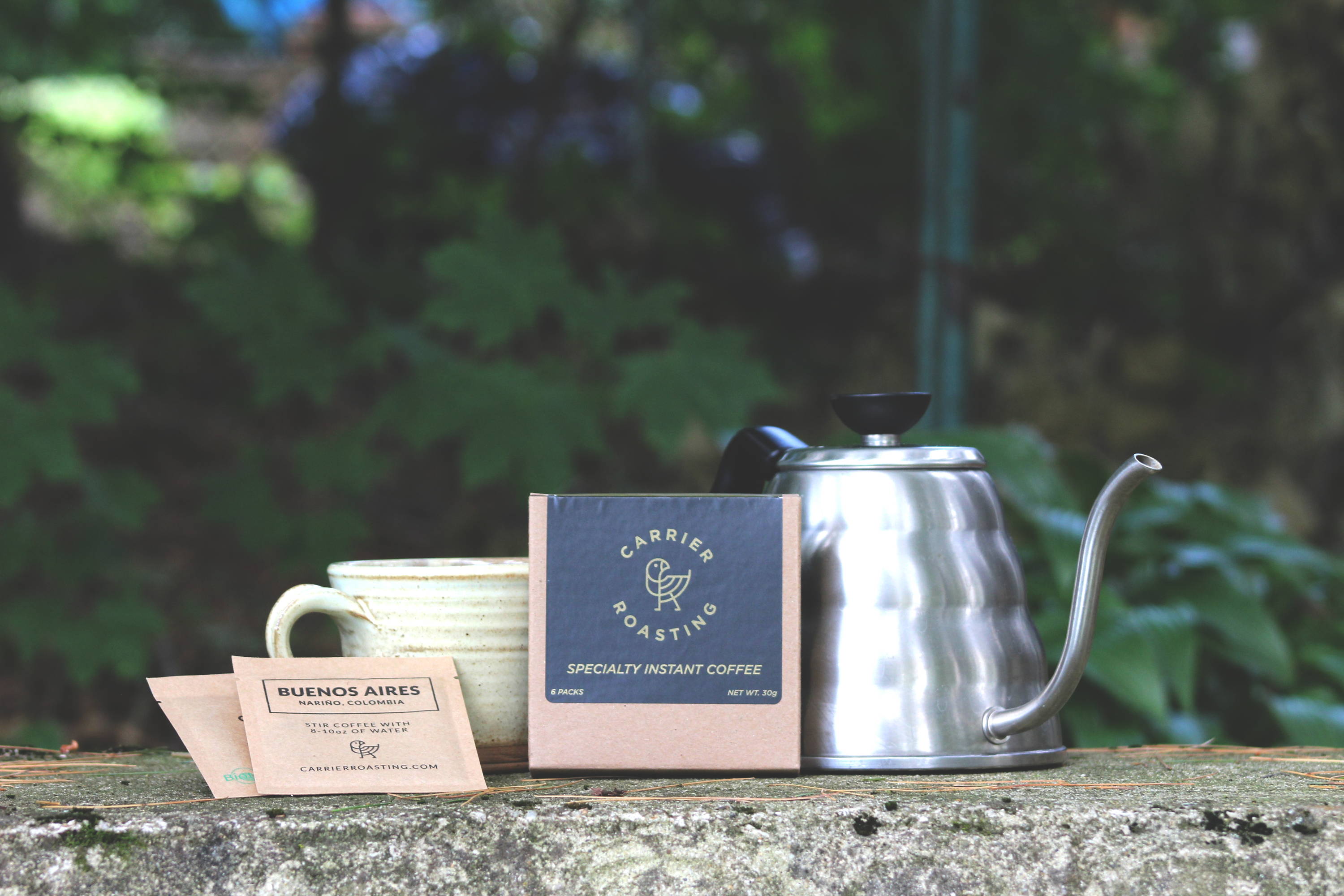 USE CASES
Camping trips
Hotel stays
Plane trips
Sporting events
Dorm rooms
Coffee emergencies
Visits to the in-law's
And all those other times when you need a good cup fast
Origin: Brazil
Region: Espírito Santo
Locality: Itarana
Producer: Sivanius Kutz
Altitude: 1000 meters
Process: Washed
Varieties: Catuaí, Catucaí
Tasting notes: Blackberry, dark chocolate, hazelnut, green grape
$15 // 6 packs of Instant Coffee
COMING SOON
Origin: Burundi
Province: Muramvya
Wet Mill: Bukeye
Producer: Long Miles Coffee Project
Altitude: 1700 - 1794 meters
Process: Natural
Variety: Bourbon
Tasting notes: Fruit pie, blueberry, honey, raisin
$18.50 // 6 packs of Instant Coffee
Ethiopia Yabitu Koba Forest
Origin: Ethiopia
Region: Guji
Locality: Uraga
Wet Mill: Hana Asrat
Producer: Feku Jebril
Altitude: 2160 - 2320 meters
Process: Washed, dried on shaded raised beds
Varieties: Local Heirloom
Tasting notes: Rose, white currant, tangerine, peach
$15 // 6 packs of Instant Coffee
Origin: Rwanda
District: Nyamasheke
Sector: Karambi
Washing Station: Kanzu
Altitude: 1800 - 2100 meters
Process: Washed, dried on raised beds
Varieties: Bourbon
Tasting notes: Orange, purple plum, date, black tea
$15 // 6 packs of Instant Coffee